Since 2006, Salland Storage has been the address for anyone in need of storage space in Deventer and its surroundings. We're proud to say that every Deventer inhabitant knows someone who has rented storage space with us in recent years. From the average Deventer inhabitant to professional footballers, pop stars, writers and more, from 18- to 98-year-olds. Reputable Deventer companies and institutions are also part of our customer base.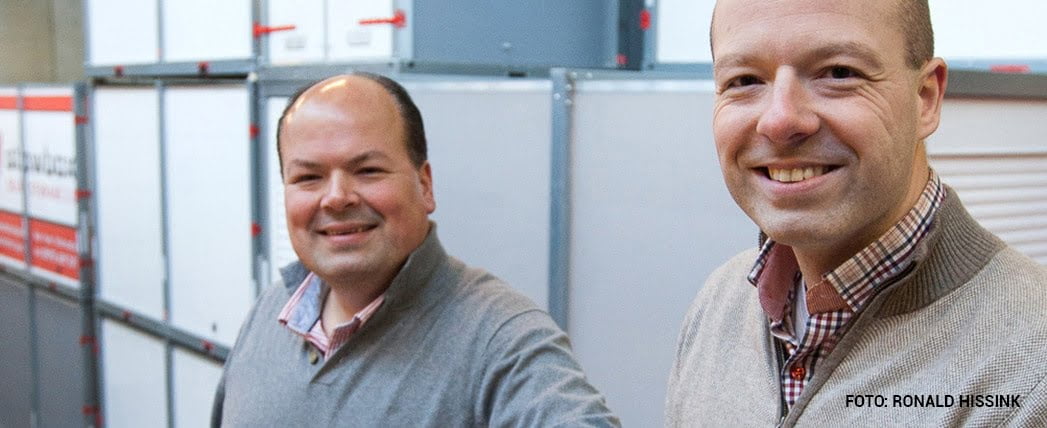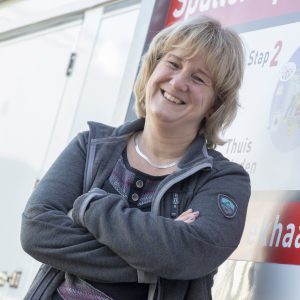 About Sonja de Groot
Sonja de Groot is your general contact person. She is your point of contact for all storage matters. Sonja guides clients throughout the process, from mapping the space needs, the registration process, to planning the move. She is the permanent point of contact for all our (potential) tenants. In addition, Sonja carries out a number of hours a week of tasks for our business tenants, such as Bonk Elektro. She combines this perfectly with her work as a planner and contact person.
Contact information: s.degroot@sallandstorage.nl
Sonja working hours:
Monday from 9.00 – 17.00
Tuesday from 9.00 – 15.00
Wednesday from 9.00 – 12.00
Thursday from 9.00 – 15.00
Friday from 9.00 – 15.00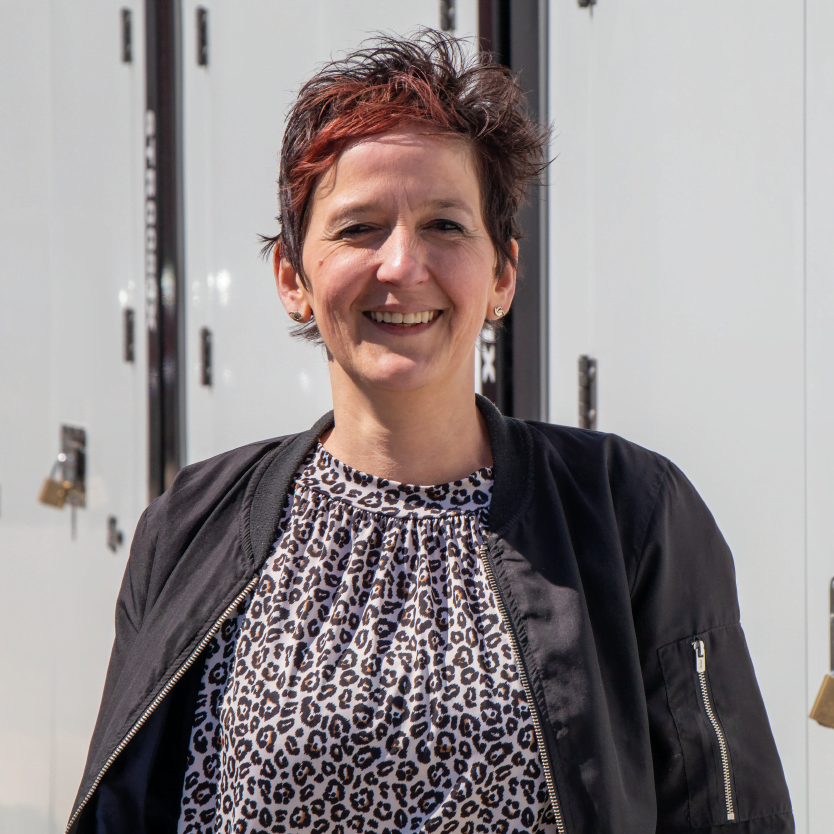 About Astrid Hogeboom
Astrid has strengthened our team since December 2018. Astrid is a customer contact point, takes care of the planning and execution of storage needs. Astrid also carries out tasks for our permanent tenants.
a.hogeboom@sallandstorage.nl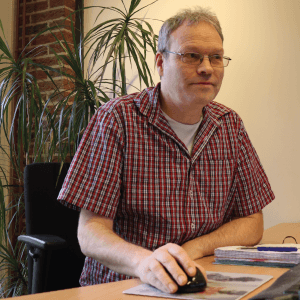 About Erik de Bruin
Erik de Bruin is responsible for all finances within Salland Storage. He is your point of contact for the depreciation of the rent, etc. In addition to work for Salland Storage, Erik also does accounting work for our business tenants.
Contact information: e.debruin@sallandstorage.nl
Working hours Erik:
Monday to Thursday from 9:00 a.m. to 5:30 p.m.
We purchased the location on the Duurstedeweg 6 in 2011. This building was built in 1977 for the well-known Deventer transport company D. Klunder. The building was designed by the Deventer architecture firm Roebbers & Klein Douwel. Characteristic of that period are the applied works of art by local artists, something that was very common in the reconstruction period after WWII.
Our building is also equipped with a mural by Willy Zandvliet, which was expertly restored in 2013 by the enthusiastic participation of the SIED (Foundation for Industrial Heritage Deventer).
The rest of the building has also been brought to the 21st century with respect for the original details, creating a tasteful multifunctional working environment.
Currently there are 8 office spaces in our premises and we have found the perfect mix between complete privacy and enjoying communal facilities.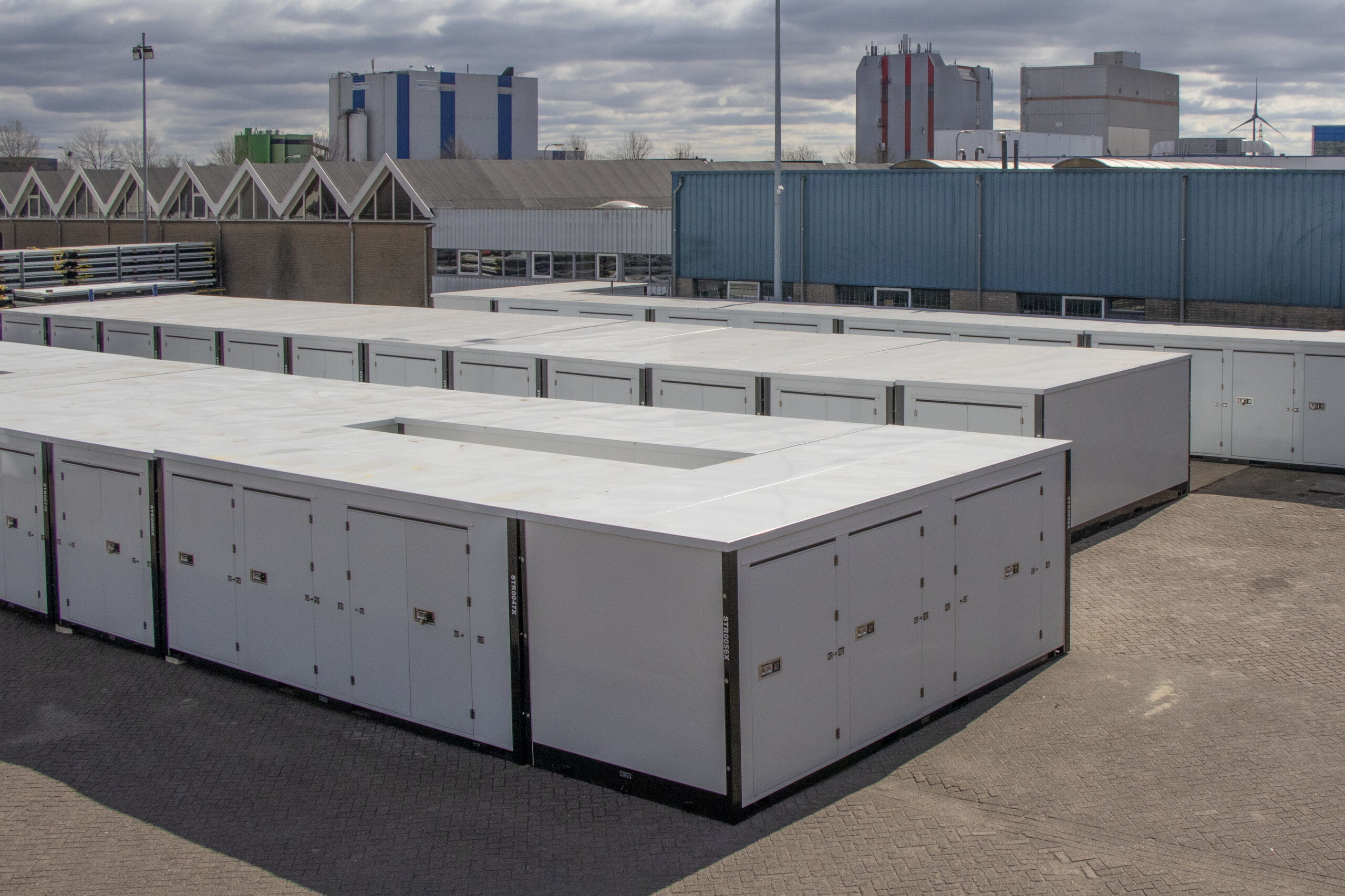 Since 2020 we have been facilitating our Storage Park on the former Circulus area. Here you will experience renting self storage space as you know it from TV. Insulated, weatherproof outdoor units that are perfectly accessible by car or van. 24/7 with excellent security.
RTL4 recently made a report with us for the program "Wist je dat (Did you know)?". This program can be viewed below.
Local involvement also involves involvement in society. We are happy to contribute to Deventer life.
We are shirt sponsor at football club SV Colmschate, RDC, Activia, but also support the Centre Garage and various entrepreneurial initiatives.
Maarten is vice-president of the United Industrial Areas Deventer and board member of Business Park Management. He is also a member of the Strategic Board of the Cleantech Region. Through the Rotary Deventer, Maarten is also involved in Deventer charity projects.
Jan-Hein is politically active in Deventer and a board member of the Industrial Design Centre in Twente. The IDC connects technical and manufacturing companies with each other, but also with knowledge institutions.
Salland Storage was founded by us, brothers Jan-Hein (1980) and Maarten Streppel (1983) as a sideline alongside our IT company Signo. A surplus of space brought up the idea of contents storage and with that thought we started Salland Storage. In the years 06 to '11, storage activities grew steadily.
With our company Signo we have been importing multimedia and storage equipment from Asia since 2002. The market in which Signo operated, the market for media streaming and data storage, became extremely fickle around 2009 and beyond. Our customers, for example electronics chains such as iCentre and Dixons, were struggling. Other customers, such as the large webshops, did not have their own stock due to a different business model. As a result, the risk as an importer became disproportionately high. Together with the currency fluctuations as they occurred in the period 2011/2012, we accepted an acquisition offer in 2012 and decided to focus all our energy on (until then) the side line Salland Storage. The rudder went completely, from international to local and from online to offline.
Since 2012, space rental has been our primary process and we focus on Deventer and its surroundings. With special formulas we serve both the private and business market. The StowBox formula was conceived, designed, built by ourselves and is now also operated by us. Many hours of development, testing, improvement are the basis for this.
Next to Deventer we have a satellite location in Hengelo and Zutphen. Here, too, you can have our weatherproof outdoor units.