With the StowBox on site loading, temporarily storing and unloading in the right place and the desired time.
■ one time loading and unloading
■ safe and clean storage
■ no other moving costs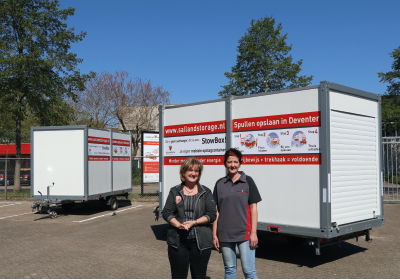 That's how easy StowBox usage is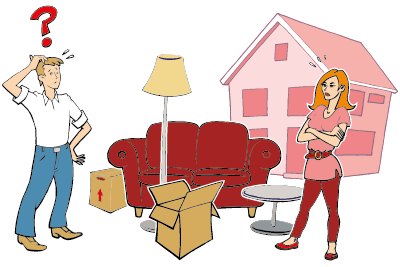 Temporarily store your furniture? Our mobile container and a safe and clean storage location are sufficient. Rent our StowBox directly online.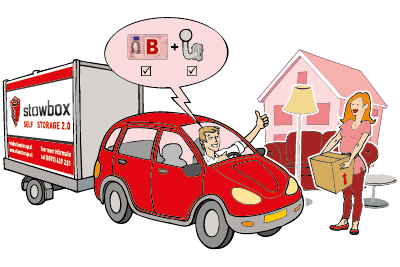 Pick up the StowBox from our storage location. A car with towbar and driver's license B are sufficient.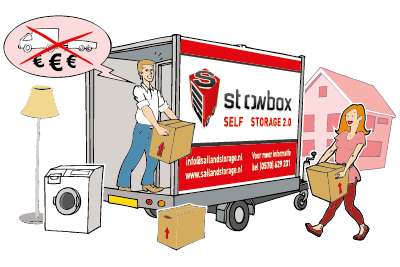 Load the StowBox at your own home. It fits up to 216 moving boxes. There is no need for another van or trailer.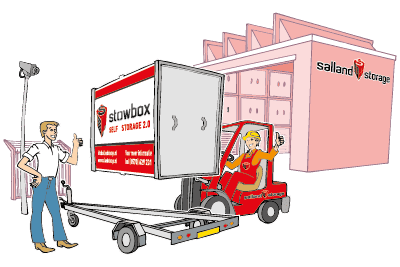 Bring back the fully loaded StowBox. We'll store it in our secure hall. Unloading is not necessary.
Do you want to go with the winter tyres or summer dresses in the meantime? Then we set up the StowBox.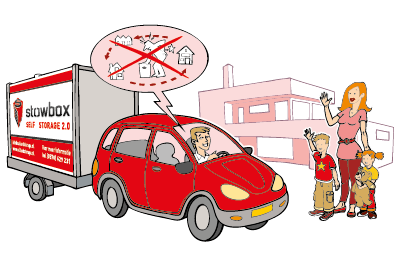 Once you no longer need storage, simply pick up the StowBox to unload at your desired location.
A storage container specially designed for furniture storage that is light(in combination up to 1300 kg) and robust. It is easy to transport on our special trailer (driver's license B meets) and can be loaded with no less than 800 kg.
The sizes of the StowBox (360 cm long,180 cm wide, 210 cm high) the storage capacity is 13.8 m3, three times as much as any other rental trailer! It can have as many as 216 moving boxes. We have never helped a customer who needed so many moving boxes!
A Dutch TV-show on RTL4 made a report about the StowBox for the program "Did you know?". Check this out here.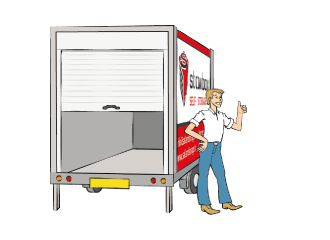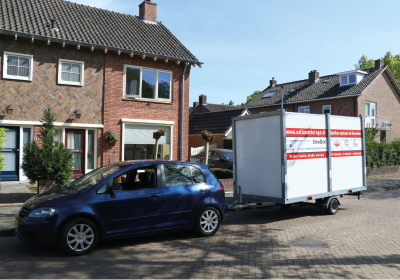 Park the StowBox in front of your own front door.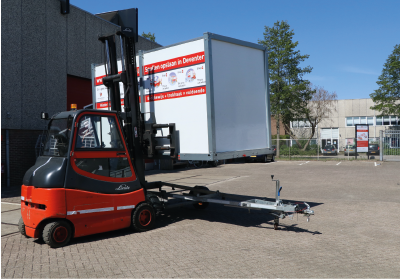 Once it's brought back, we'll stack it in our storage facility.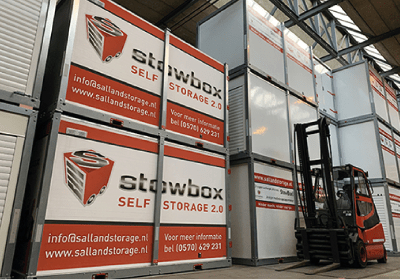 Your StowBox is dry and safe in our clean storage hall.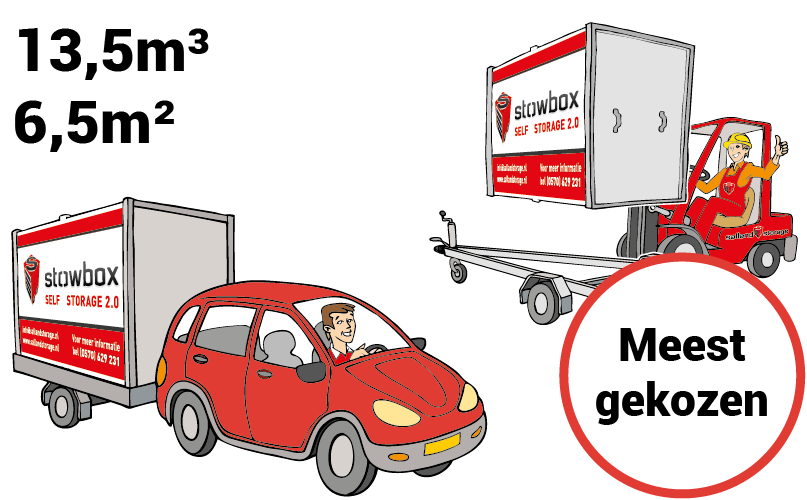 ■ Pick up and drop off the StowBox by yourself.
■ Access 24/7 during the moving period.
■ Only basic rent and registration fees.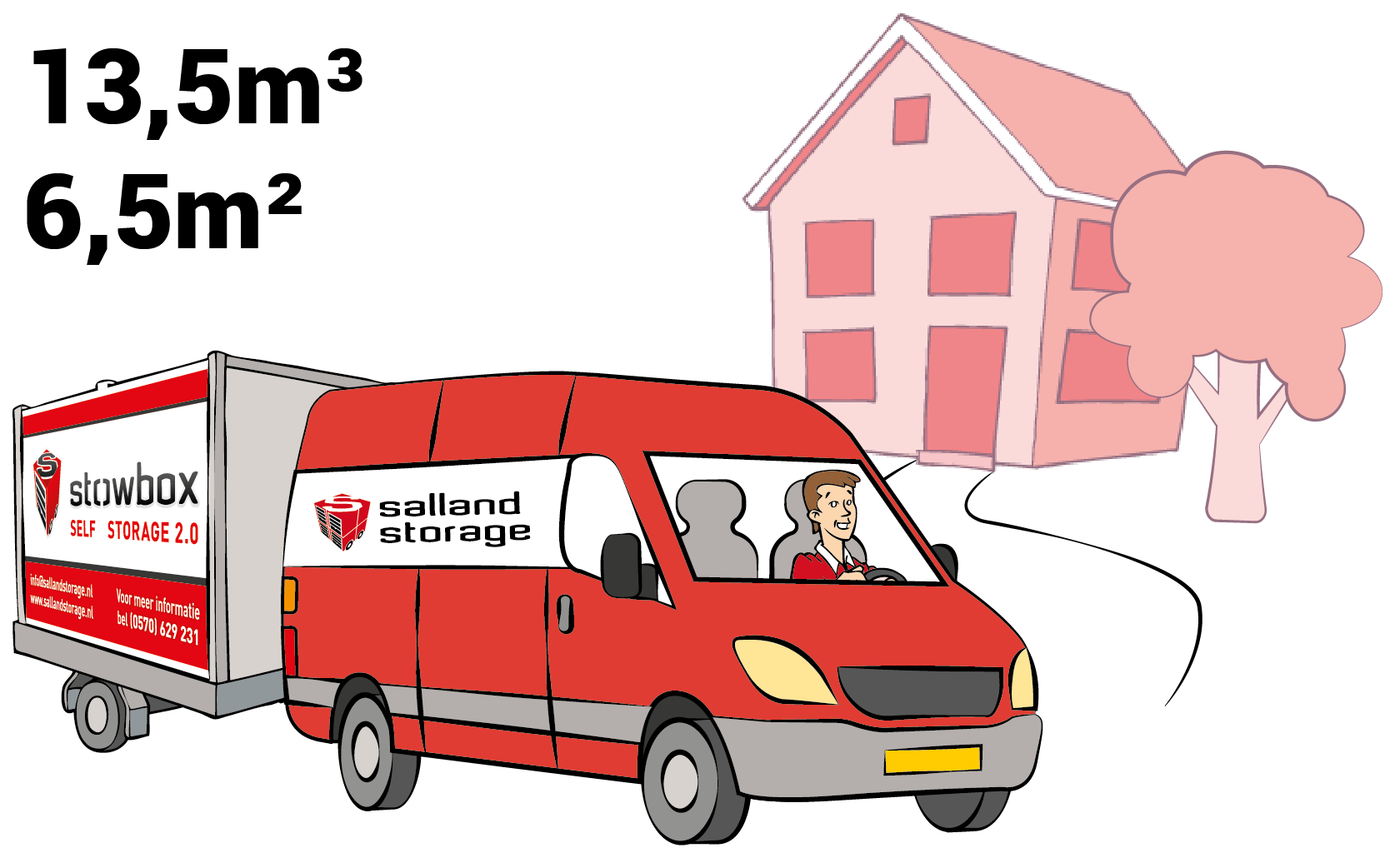 ■ StowBox comes at your front door.
■ Possible during business hours (Monday to Friday (09:00 – 17:30).
■ Additional price starting at €49,-.
■ Ideal if you don't have a towbar.
Home Delivery & StowAssist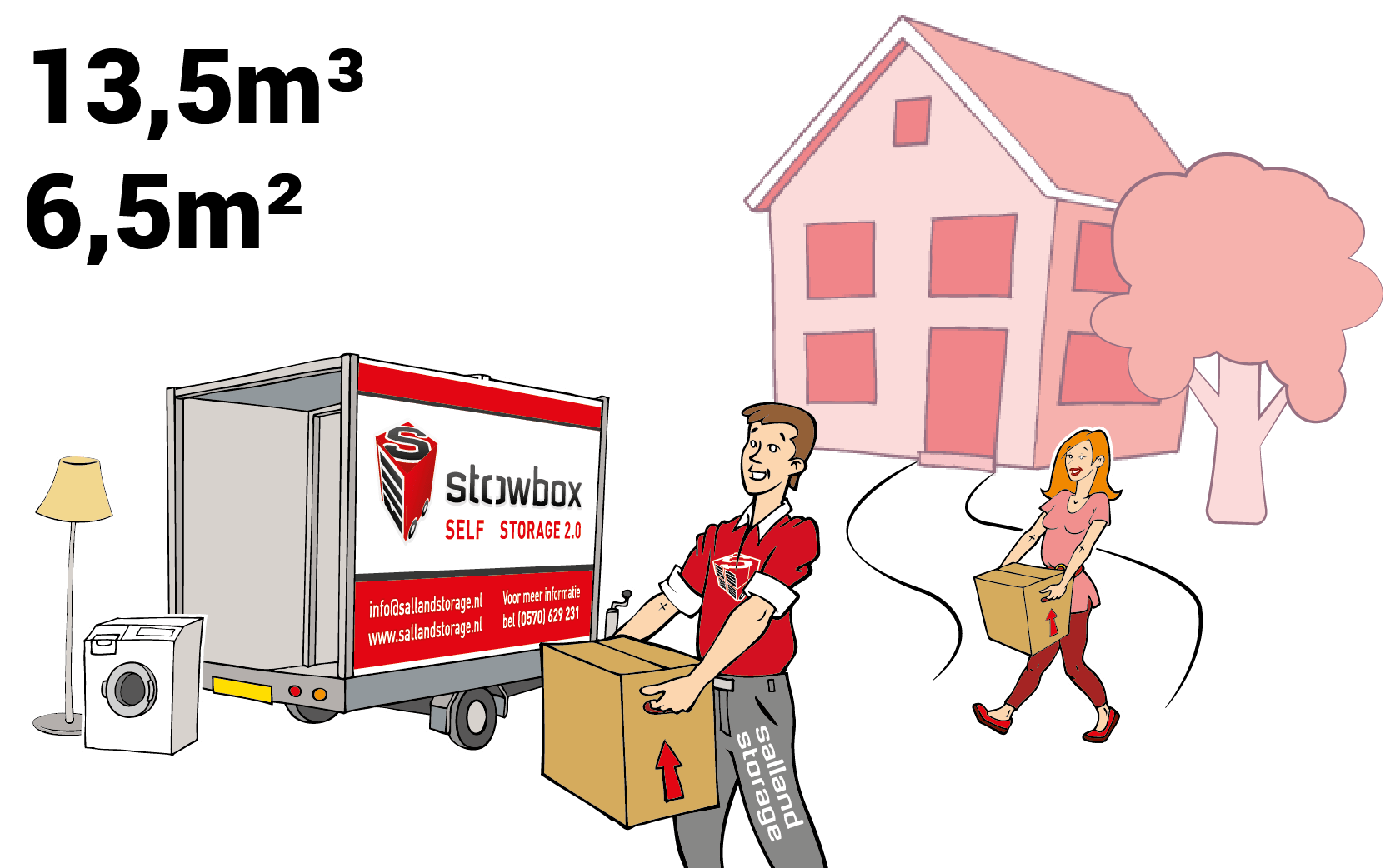 ■ StowBox will be parked at the door, StowAssist helps with loading.
■ Possible during business hours (Monday to Friday (09:00 – 17:30).
■ Additional price starting at €125,-.
Oeps! We konden je formulier niet vinden.